Time is running out and places on courses are filling up fast, call today to book your space. We are running regular week day and Saturday courses.

We have a few spaces still available during the the week day courses, but Saturday are now virtually full. Please call 01379 854486 for available space.

Any drivers of vehicles 3.5 tonnes and above must obtain a Driver CPC by 10th Sep 2014 or else the driver will no longer be legal to drive for hire and reward.

You face being fined up to £1,000 and even losing your livelihood if you don't finish your training in time, the Driving Standards Agency (DSA) has warned.
Driver CPC?

The main question we get asked:

Do I really need Driver CPC?

The simple answer is generally Yes, this is an EU directive and will be enforced, unless you are exempt, click here for details
10th September 2014 is the deadline to complete your 35 hours of periodic training


35 hours of Driver CPC training work out to 5 days, if you haven't started your training talk to us today about spreading the days

After 2014 you will have 5 years to complete another 35 hours to keep your DQC up to date


Talk to us today about how this affects you.
Driver CPC Courses
Driver CPC is by attendance of the mandatory 7 hours and there is no pass/fail although drivers will carry out an end of module assessment to ensure the driver understands all of the course content that has been delivered.

We run courses across East Anglia and have a dedicated training room on the Norfolk / Suffolk border with easy access.

We also run courses in Ipswich, Norwich, Colchester, Chelmsford, West Thurrock, Peterborough and Cambridge. If you have a number of drivers at your business and an area to seat them we can arrange training to be done at your location.


Driver CPC Training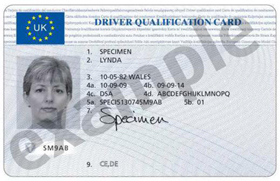 By September 2014 all existing licence holders must have completed and achieved their 35 hours training and obtained their Drivers Qualifications Card.

Courses are run during the week plus week ends, this enables delegates to complete either a 35 hour course or individual 7 hour blocks.